I know, I know, it's later than Joe Hockey's apology to the poor, but you can all stop whingeing now because here it is: THE EPISODE SIX EVEN SLIGHTLY LESS DETAILED THAN EPISODE FIVE PICTURE RECAP!
The episode begins in the sunroom of the Shag Mansion, where the women are doing some advanced mathematics.
"Is it half the number of women left? It's almost half?" says
Zoe
, trying to conquer the complex artithmetic that is 24 minus 11.
"After the next one, it will be less than half," says
Laurina
.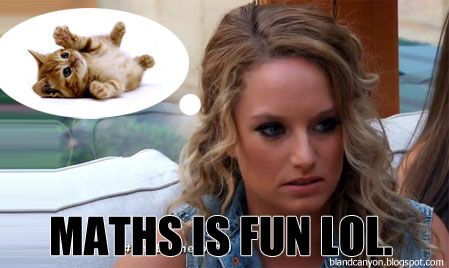 Zoe misses her calculator.